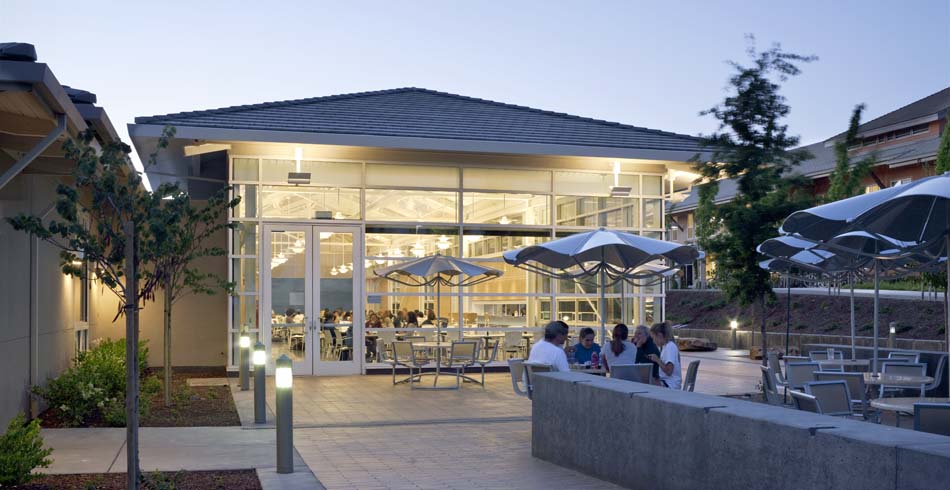 Yablokoff Wallace Dining Center (YWDC) is the perfect compliment to the Pavilion Dining Center and provides UC Merced Dining Services' tasty variety of nutritious offerings in a modern space at the heart of campus. YWDC is located on Scholars Lane just southwest of the Joseph E. Gallo Recreation & Wellness Center and near student housing. YWDC welcomes campus residents, commuter students, staff faculty and visitors. COVID-19 mitigation guidelines will be enforced. To learn more, pleaes visit: https://doyourpart.ucmerced.edu/.
Operating hours:
Yablokoff Wallace Dining Center will open for dinner service beginning Tuesday, June 1, 2021.
Hours of operation are 3-7 p.m. Monday through Sunday. Closed for breakfast and lunch.
YWDC accepts residential and non-residential meal plans, CAT Dollars, credit cards and debit cards. Entry for dinner costs $12.95.