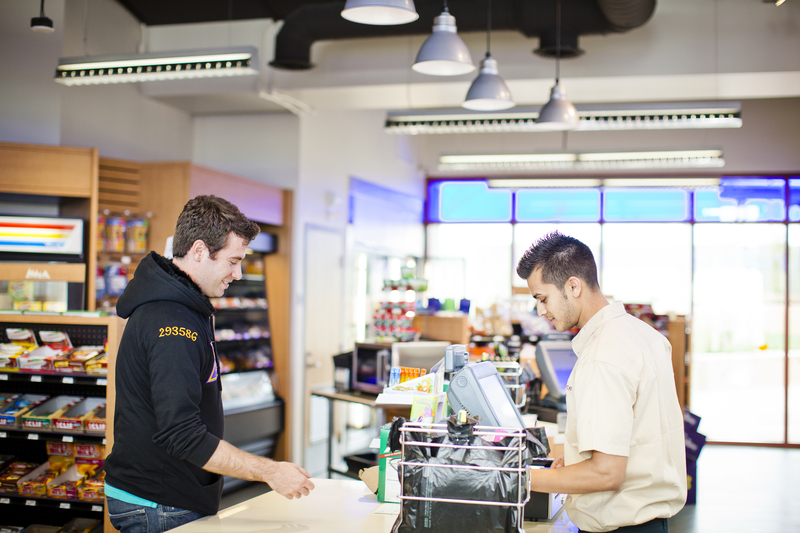 Please note: The Summits Marketplace is closed until further notice as part of UC Merced's COVID-19 mitigation measures. Retail offerings are available at Common Grounds Retail, located inside the Pavilion Dining Center. More information on Common Grounds may be found here: https://dining.ucmerced.edu/pavilion/common-grounds.
The Summits Marketplace provides all the quick and convenient necessities you may need throughout the day at UC Merced. Small grocery items, cold drinks and a large selection of snacks can be found at the Marketplace, located at the western end of campus in the Summits Residential Quad. The Summits Marketplace often provides late-night service and accepts CAT Dollars, cash, credit and debit cards.
Operating hours:
The Summits Marketplace is temporarily closed. Please check back for updated hours and information.